Approaching a college course the way a UX designer should - as a service design challenge. 
As my roll at The Cleveland Institute of Art evolved from student, to alumni, then eventually to adjunct faculty, I watched my perspective shift from end-user, to product designer. 
By approaching the classroom like I would any UX project, it  came natural to apply human-centered design principles to maximize the service product's potential. 
During the months leading up to my first class I began to interview other users (former students of the course), other stakeholders (faculty and hiring UX managers). I listened as they shared what worked, and what didn't. What fell short in the past in terms of user expectations, and most importantly - what qualities hiring managers wanted to see in emerging UXers.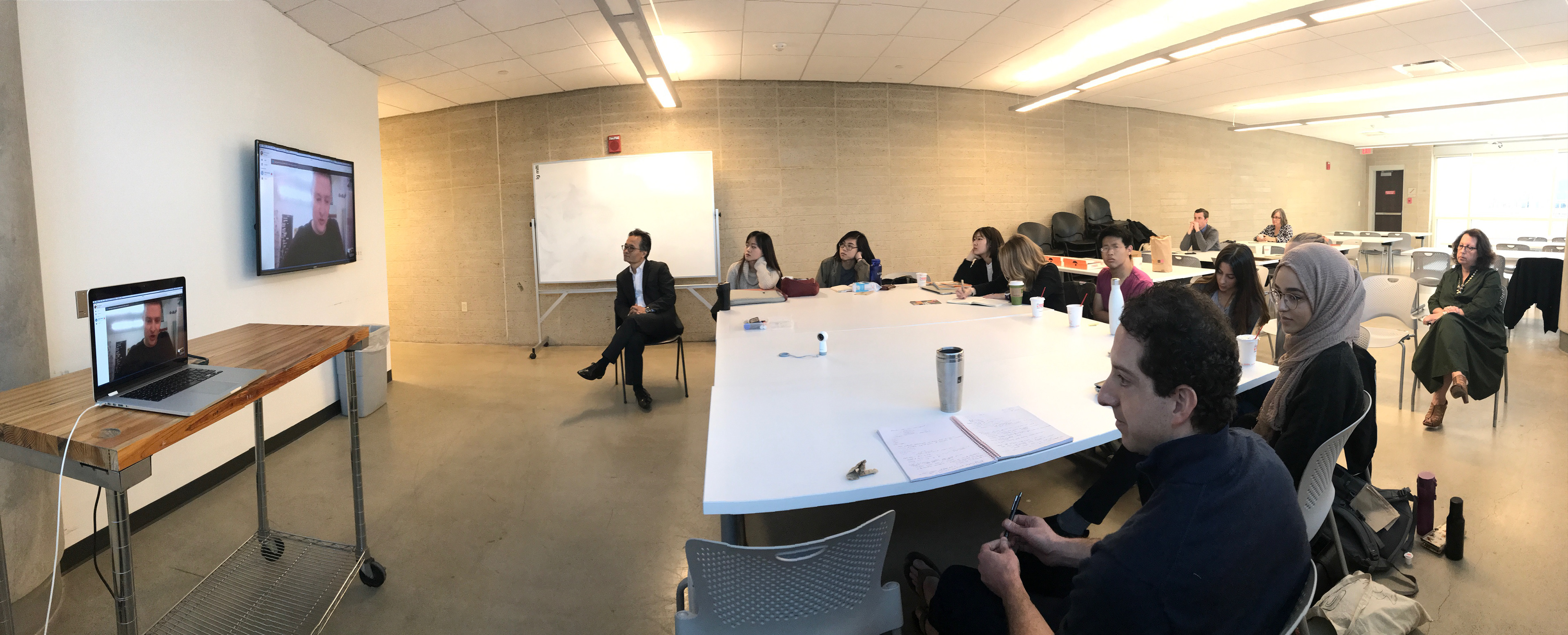 CLEVELAND INSTITUTE OF ART and Case WeSTERN WEATHERHEAD SCHOOL OF MANAGEMENT 
skype with international artist Simon Denny
After gaining a well-rounded understanding of my user's needs, I had identified several areas of opportunity where past classes fell short, and where those hiring for UX/UI position were left unsatisfied by applicants. 
I was eager to get into the classroom to test my product, and to my delight - the students were just as jazzed to get started!
No stranger to the student experience, the students and I began by identifying areas within the CIA "bubble" that were prime for innovation - the library, the print shop, the student design show, freshmen orientation . As the weeks went on, we began to hyper-focus on a few of these areas of user frustration - and by following a regimented UX methodology, began to draw insights, ideate solutions, and finally craft test-able solutions.
Important to note:
staying true to the course being a liquid and evolving product prototype, I was sure to maintain a healthy feedback loop with my students...while also ignoring when they their needs included "no more HW"...